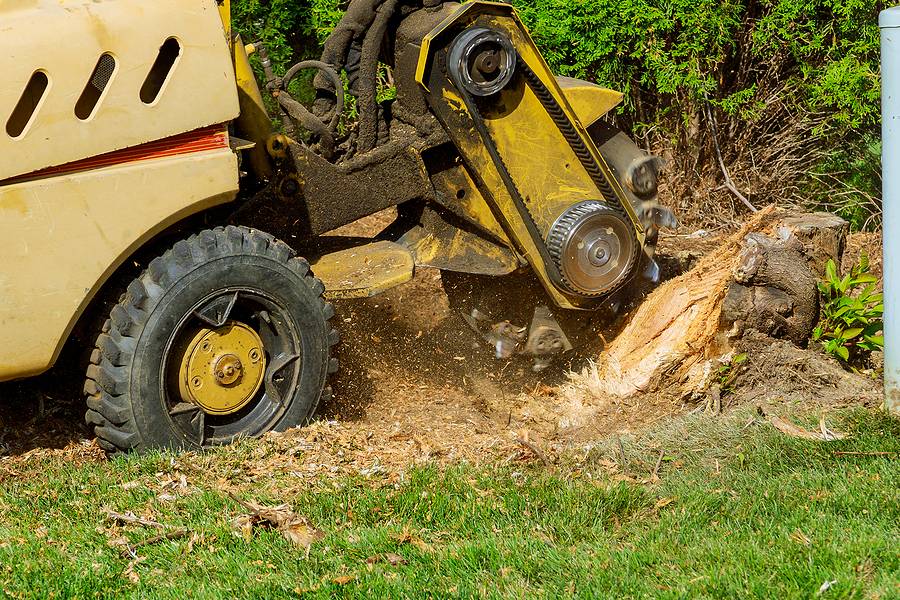 5 Important Reasons to Remove Tree Stumps
Trees are a valuable addition to any landscape. However, a tree stump is the opposite, an eyesore and safety hazard. Although the main reason for stump removal is to improve the property's aesthetics, many other important reasons exist. Whether it is eliminating a pest infestation or preventing future growth, a professional tree care company can help enhance your property's overall beauty and value. At Southern Star Tree, we leverage extensive industry experience and expertise, guaranteeing top-notch tree services. Here are reasons stump removal is important.
Landscape Aesthetics
Stumps are unattractive for your property. The last thing you want is a decaying stump in your yard, attracting pests and insects. A stump can affect your property value, compromising your return on investment when it is time to sell. If you want to impress your guests or prospective buyers, stump removal is an excellent option. Our tree care company can restore curb appeal by safely removing unsightly stumps on your premises.
Hazards
Stumps are more than just a nuisance on your lawn. They present possible hazardous costs and liabilities, from tripping to unplanned mower repairs. The risk is higher if you have children or pets, hence the need to remove stumps as soon as possible. While the danger may not be instant, delaying removal can cause expensive liabilities. Property owners should schedule routine maintenance with a trusted tree service to mitigate stump-related hazards.
Pests and Insects
Although ignoring the stump and waiting for it to decay may seem like a cost-effective solution, it is not! Decaying stumps attract unwanted critters to your home, such as wood-boring beetles, carpenter ants, and termites which wreak unimaginable havoc. This can take a huge chunk from your finances in the long run as you deal with structural damage and subsequent health complications. You can avoid such problems by working with a professional tree service to remove the stump quickly.
Re-growth
A major downside to cutting trees is fresh growth from the remaining stumps. Regardless of the reason for eliminating the tree, you can trigger a never-ending cycle of sucker growth. These are usually time-consuming and costly because of the frequent chemical treatments or cutting required. Suckers can stress surrounding plants in your landscape by competing for vital nutrients. Please don't wait for stumps in your yard to affect the well-being of surrounding plants; call a tree care company for efficient stump removal.
Diseases and Fungus
Stumps harbor diseases and fungus, compromising the serenity and beauty of the environment. An infected stump poses a monumental risk to your home, and care must be exercised in managing the problem. DIYers should not attempt stump removal, especially without the proper equipment and skills to avoid spreading the disease to other plants. Our arborists have extensive industry experience and the tools to remove stumps safely.
If you have a stump in your backyard, it is essential to have it removed. Contact us at Southern Star Tree and schedule a consultation with our seasoned tree service providers. We provide a range of tree services at competitive rates.