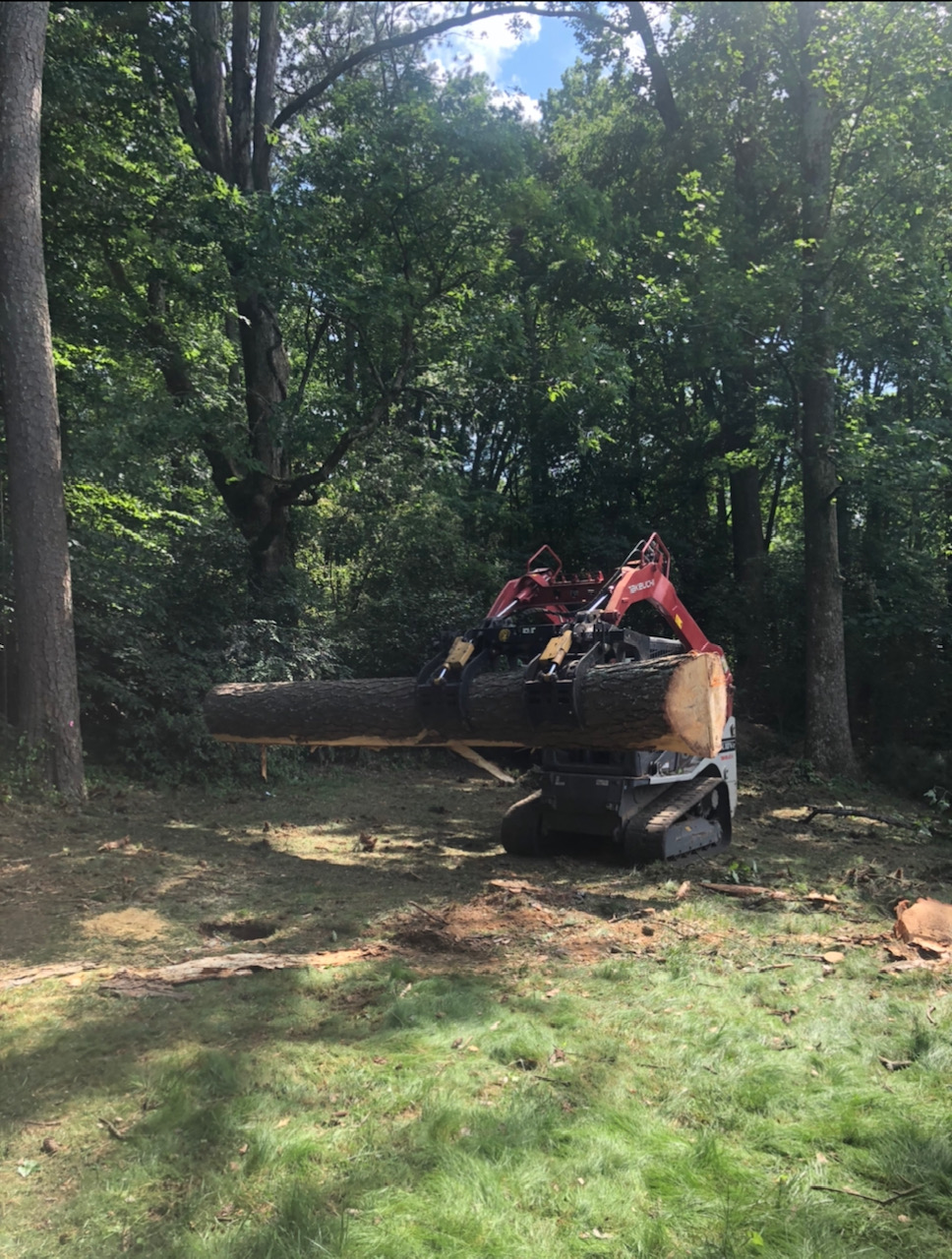 Arborist in Sandy Springs
Have you ever taken a stroll around prestigious neighborhoods and noticed the awe-inspiringly healthy and organized trees? More likely than not, those yards were taken care of by an arborist. If you would also like the trees on your property in Sandy Springs to be handled by an arborist, then call Southern Star Tree Service to schedule your appointment today. Our Sandy Springs arborists are ISA-certified, equipped with sophisticated tools and technology, and have years of experience under their belt. Call Southern Star Tree Service now to speak with a friendly representative, schedule your appointment, and get your free price estimate.
What Is An ISA-Certified Arborist?
Arborists, also known as "tree surgeons," are experts in arboriculture, the cultivation, management, and study of trees, shrubs, vines, and other perennial woody plants. An arborist is often hired to plant trees, evaluate existing trees, provide diagnoses for tree diseases, and manage trees. Homeowners, business owners, corporations, and governments all hire arborists to maintain or improve the health and beauty of the trees on their property. ISA-certified arborists are those who have demonstrated their expertise in the field by passing necessary cumulative exams by the International Society of Arboriculture.
Some of The Services Our Arborists Offer
You might need an arborist in Sandy Springs and not even know it. Most homeowners and property owners have heard of "arborists" but do not know what they do exactly. The ISA-certified arborists at Southern Star Tree Service provide a line of services that benefit trees from their inception to their expiration. Our services include:
Fertilization
Planting and Layout Designs
Insect and Disease Control
Drought Mitigation
Stormwater & Retention Pond Management
Why Choose Southern Star Tree Service?
We are a premier tree service company dedicated to and passionate about arboriculture and tree care. When you look for an arborist in Sandy Springs, don't just settle for the first company you find. Choose a company that values your support. At Southern Star Tree Service, we are committed to exceptional customer service and honest work. Our friendly representatives are always ready to schedule your flexible appointment, help walk you through the process, and give you a free price estimate. Our arborists will arrive on time with a smile on their face and ready to work. You are also welcome to ask any questions or share your concerns with our helpful arborists.
Need an Arborist Now?
Don't worry about searching the web for "certified arborists near me" when you have Southern Star Tree Service just one call away. We have invested in sophisticated scheduling and GPS technology to make sure we get the nearest arborist to your location as soon as possible. You can call or even email us to get in touch. Our free price estimates are available around the clock. Call Southern Star Tree Service now to start on scheduling your flexible appointment. We can also arrange an emergency dispatch for urgent tree removals or tree trimming.