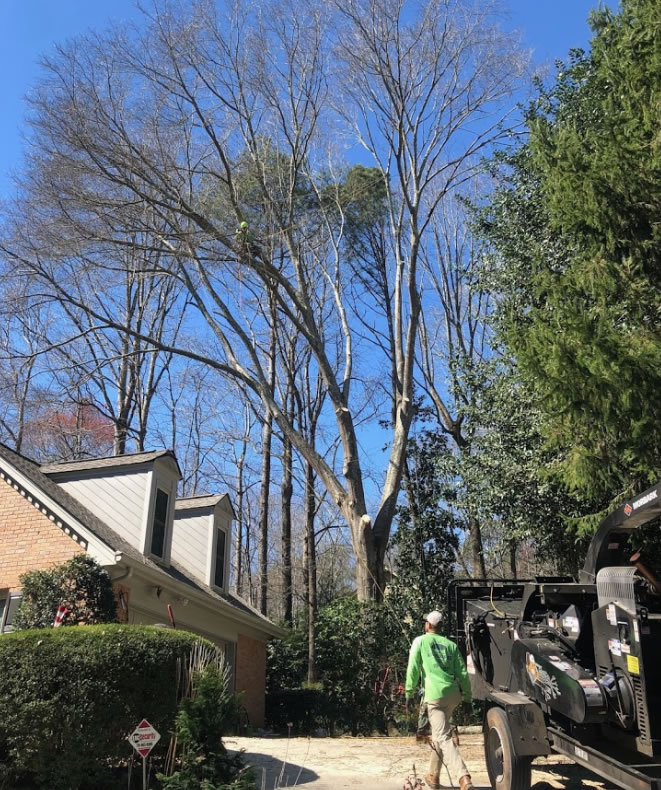 Autumn Advices for Trees
Did you know that weather conditions greatly impact the trees on your property? Did you know that you are supposed to provide different kinds of care to your trees depending on what season it is? With the upcoming fall season, the team at Southern Star Tree wants to make sure you know everything you need to about tree care in autumn.
When it comes to tree service, tree care, or tree removal in the autumn season, there are some things you need to switch and do differently than you did in the summer.
Depending on the kind of trees you have, it can have trouble getting all the nutrients it needs from the surrounding soil. So if you're looking for tips, tricks, and advice on tree care for your tree babies this autumn, make sure to keep reading!
Advice for Tree Care in Autumn
1. Get a soil test
The first thing you should do when the seasons begin to change is get a soil test to determine what the soil around your tree is lacking. Your tree needs a balance of nutrients to survive just like humans do, so if you want to provide tree care to your trees this autumn, start by getting the soil around it tested. Soil contains macronutrients such as nitrogen, phosphorus, potassium, magnesium, sulfur, and so on. If your tree doesn't have these nutrients on a daily basis, it won't make it through the colder months.
2. Fertilize properly
Now that you got your soil tested and you know exactly what your tree needs and doesn't need, you can begin to fertilize it properly. Applying fertilizer in the fall is the most effective way to provide tree care so it lasts through the colder months and protects against winter damage. Because trees in our yards face a lot of high-stress conditions like little moisture, physical damage, or maybe even construction, they aren't as naturally 'hydrated' as they would be in their natural habitat, meaning we have to fertilize them properly if we want them to survive through autumn.
3. Water them enough
For some reason, people don't think their trees need water as plants do. – But that's completely false. Trees require just as much water as your plants do, if not more. While you can use a sprinkler to hydrate your trees, you want to make sure you saturate the area where the tree's roots are so it can absorb the maximum amount of water. The best time to water your tree is in the morning before the sun starts shining.
4. Hire a tree service
If you're looking to provide proper tree care and you just need some advice from someone knowledgeable, give Southern Star Tree a call today! We can help get your trees back to life in no time.
Are you looking for reliable and trustworthy tree services? Do you have a tree that needs proper tree care? Or are you looking for tree removal to get rid of the dead tree in your yard? No matter what you need from Southern Star Tree, we are glad to help! Whether you're looking for tree services, tree care, or tree removal, you can call us anytime to learn more about our services and book your appointment today!