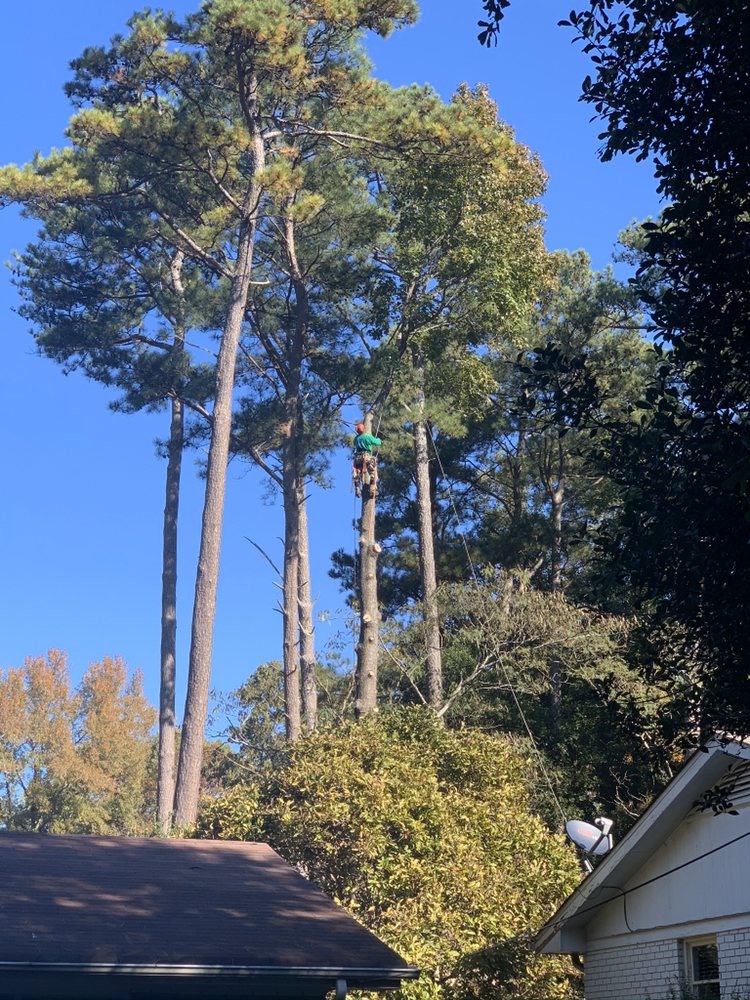 Arborist in Duluth
Is your favorite Magnolia tree showing signs of declining health? Are you worried that your Hickory tree is dangerously close to your home's roof? Then it is time to get help from a certified arborist in Duluth. At Southern Star Tree Services, our Duluth arborists provide a wide variety of tree care services for property owners in the metro Atlanta, Georgia area. If you have been looking online for "certified arborists near me", then speak with our friendly, knowledgeable staff today and find out how we can help you reach your goals.
Why Tree Care is Important for Property Owners
A tree that is damaged or deteriorating is not only unsightly, but it can also pose a lot of hazards. Weak limbs or a fallen trunk can cause physical damage to your roof, nearby windows, vehicles, outdoor furniture and landscaping features. Hollow, rotting trees can also invite unwanted pests and diseases that may spread to surrounding healthy trees and plants. When you make tree care a top priority, you can be alerted to problems before they become worse. Arborists can also safely remove dangerous limbs or dead trees and avoid unnecessary risks.
Reasons to Hire a Professional Arborist in Duluth
Many people assume that there is no difference between an arborist and a landscaper. While both individuals play an important role in the maintenance of your outdoor space, a landscaper is primarily concerned with the design and beauty of your lawn and gardens. In contrast, a certified arborist must undergo extensive training and years of education that is specific to tree health. They also have experience utilizing equipment and tools that a landscape professional may not have used before. When you have an issue with a tree, then an arborist is the most qualified person to provide assistance. They can help home and business owners make the best choice for the overall wellbeing of their property's trees and shrubs.
Duluth Certified Arborist
Our Duluth Arborists Provide a Wide Variety of Popular Tree Care Services
The arborists at Southern Star Tree Service offer an incredible range of popular tree care services including pruning and trimming, tree inspections, tree removals and more. Our team can successfully remove large limbs and dead or damaged trees safely, quickly and affordably. We will work one on one to create a customized solution to your tree related problems and can also develop a tree maintenance plan that works best for your unique needs and budget.
Have You Been Searching for "Certified Arborists Near Me"? Call Southern Star Tree Service
Do you need help from professional Duluth arborists? There is no reason to wait. Prioritize the health of your trees and bushes by calling the experts at Southern Star Tree Service today. Our certified arborists are always ready to help our local clients improve the safety and security of their trees and property. Contact our office for more information about our services or to schedule an appointment with a tree care specialist in Duluth, Georgia or a nearby metro Atlanta neighborhood.