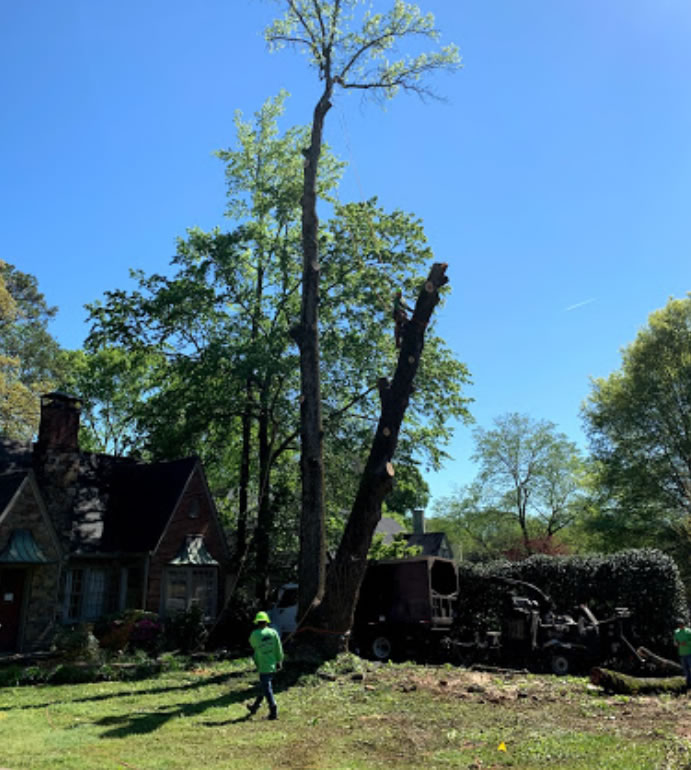 Dead Trees? Remove Them Immediately!
Trees face numerous natural threats that compromise their wellbeing, leading to damage and death. However, a dead tree is still a menace to the environment that needs to be removed before it causes further damage. Hiring a reputable tree care company for maintenance goes a long way in ensuring you are protected from subsequent insect attacks, diseases, and safety hazards. Southern Star Tree has an experienced and well-trained team that is ready to help you restore the safety of your premises by safely removing any dead trees and addressing damages to healthy ones before it is too late.
Most people lack basic knowledge about tree damage and signs to look for when your tree is dying. Once you notice that a tree lacks the usual vibrance in color and foliage, or the branches are hollow, and the bark is withered, you should first call a tree service professional. There are many causes of tree death, from severe weather conditions to insect infestation, and the professionals at Southern Star Tree can help you detect them in time.
Dead Trees are Safety Hazards
Dead trees left unattended pose a danger to you, your loved ones, property, and surrounding structures. Whether it's a limb falling on your roof or a nearby utility line, there are many reasons why you should consider onboarding a professional tree service to take care of dead trees in your yard. Dead trees are usually quite frail and can barely withstand adverse weather conditions, making them unpredictable.
A branch or the entire tree can fall on your property at the least expected time, leading to costly repairs and replacements. If a dead tree in your yard falls on your neighbor's property, you will be held financially responsible for the damage, which only adds to the dent in your finances. The reality is that dead trees present a safety hazard to anyone around, and it is essential to remove them as soon as possible.
Dead Trees Spread Diseases and Attract Insects
A dead tree in your yard creates the ideal conditions for insects and diseases to thrive, which leads to long-term negative effects. Failing to get rid of a dead tree in time puts other trees at risk of diseases and infestation by destructive insects. Critters like the wood-boring insects are fond of dying trees and expedite the deterioration process. The last thing you want to deal with is a tree emergency in the middle of the night, which can be frustrating and inconvenient.
The professionals at Southern Star Tree leverage state-of-the-art equipment to ensure that the tree removal process is done efficiently without compromising safety. While DIY tree removal might seem like a cost-effective solution, you risk further damage and harm without the skills and specialized tools needed. We handle everything from tree removal to clean-up after, ensuring your backyard is safe and appealing. Contact us today at Southern Star Tree to learn more about dead trees and the signs to look out for. We guarantee top-notch tree service at a competitive market price.