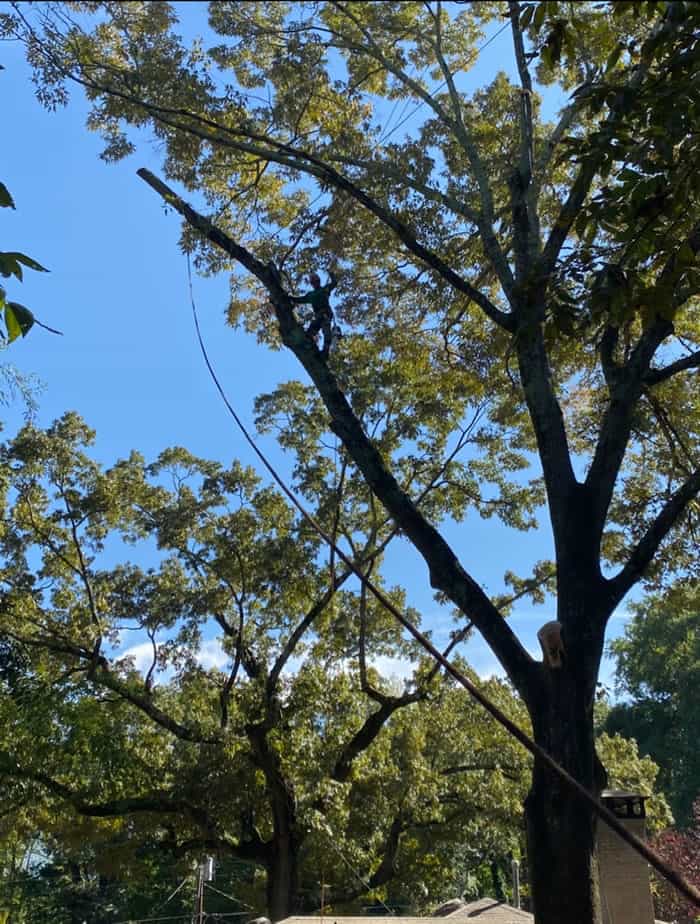 Does Your Tree Need More Water?
During the height of summer, many people across the state of Georgia experience various stages of drought. While some years fair better than others, it can be disheartening to watch one of your favorite shade or ornamental trees become stressed or even ill due to thirsty roots. Unfortunately, it can be difficult to know whether your tree's health is in decline due to a lack of water. At Southern Star Tree, we provide premium residential and commercial tree care services for clients in the Atlanta, Georgia area. Our arborists and professional tree care specialists enjoy helping our local customers find ways to improve the health and beauty of their trees, and we want to do the same for you. Here are some tips that can help you determine if your tree needs more water.
Why Water is Essential to the Health of Your Trees
All plants require water for successful growth. Without it, trees cannot properly perform the functions necessary for survival. The process of photosynthesis and transpiration helps leaves exchange oxygen and carbon dioxide, provides energy for the plant to grow and helps transfer nutrients to various areas of the tree. For this reason, a tree that lacks the proper amount of water will begin to deteriorate rapidly and will eventually die if the problem is never addressed.
Problems Associated with Overwatering
While watering a tree is absolutely vital during times of low rainfall, overwatering can present its own problems. If the soil of a tree retains too much moisture for an extended period of time, it can invite mold, fungi, pests and plant illnesses. While your tree might have ready access to water and soil nutrients, it can still suffer damage from wood rot, insect infiltration and fungal diseases.
How to Determine if Your Trees Are Receiving the Proper Amount of Water
Signs of overwatering are fragile leaves that crumble easily, yellow hue to areas of new growth and consistently damp soil surrounding the base of the trunk. You may also notice mold or fungus growing on the trunk or in the dirt around the tree. Common warning signs of underwatering include curling or wilted leaves, early leaf drop, and undersized leaves that are discolored. If your tree is suffering from one or more of the above symptoms, or if you are still unsure about the proper water levels for your tree variety, call our experts. The arborists and tree care professionals at Southern Star Tree can perform a thorough inspection, diagnose the source of trouble and provide a customized solution that fits your unique needs.
Do You Need Help from a Tree Care Specialist? Call Southern Star Tree Today
Are you concerned about the health of your tree? Then there is no reason to wait. Call the experts at Southern Star Tree Service. Our professional arborists and tree care technicians are ready to help revitalize and restore the condition of your trees and shrubs. From tree health inspections and routine pruning services to emergency tree removal, our specialists are always available to help maintain the beauty and safety of your residential or commercial property. Contact our office for more information about our offerings or to schedule an appointment with a tree care professional in Atlanta, Lawrenceville, Lilburn, Alpharetta, Duluth, Johns Creek, Buckhead, Brookhaven, Sandy Springs, Georgia or another surrounding metro area neighborhood.