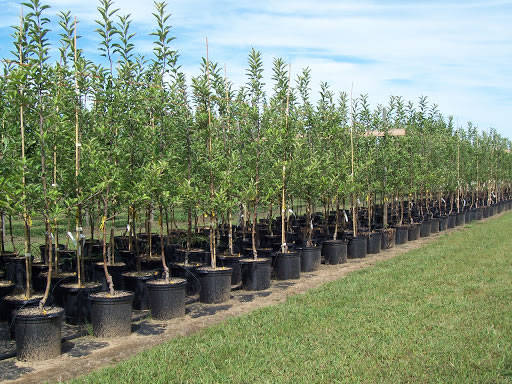 Environmental Benefits of Tree Planting
When you have a yard full of trees, you probably like waking up to the green scenery, fresh air, and bird sounds. These are some of the benefits trees have on the environment, and that's why we need to provide them with the care they need. As the world is looking for ways to improve the environment, most property and homeowners choose to plant trees. At Southern Star Tree, we provide quality tree service so that you enjoy the benefits of having healthy trees in your yard. Onboarding the experts from our reputable tree company allows you to leverage our vast experience, ensuring your trees enhance the appeal of your property and improve the environment in the process. Here are some of the benefits trees offer for the environment.
Reducing Climate Change
Everyone has their carbon footprint, depending on various activities which increase CO2 levels in the atmosphere. Planting trees is an effective solution since they absorb CO2 from the atmosphere and replace it with oxygen. If a tree is affected by disease or other factors that deteriorate its health, then Southern Star Tree is your go-to tree company for exceptional tree services. Maintaining healthy trees goes a long way in ensuring that you contribute to a conducive and sustainable environment.
Cooling Down the Streets
Urban areas have higher buildings and asphalt roads that absorb heat, making these places warmer than the tree-filled countryside. This indicates that planting more trees in our streets can lower the temperature by increasing precipitation and providing shade from the scorching sun. However, when a tree starts to lose its leaves or branches, it cannot effectively cool the environment. Southern Star Tree provides top-notch tree service and maintenance to ensure the trees in your yard are in optimal condition.
Provide Natural Air Conditioning
Most homeowners spend a lot of money to maintain a conducive indoor atmosphere. At Southern Star Tree, we have a team of experts that can help you strategically plant trees in your yard to act as air conditioning. This is an effective and efficient solution to reducing your utility bill and improving the environment. Although natural air conditioning takes time to achieve, you can rely on our tree company to get you started.
Prevent Water Pollution
Trees intercept rainwater, preventing it from running off easily and allowing it to seep into groundwater. The leaves reduce the speed of the water, and the roots facilitate soil infiltration where all the pollutants are removed. If stormwater is left to flow directly into natural water sources, it will result in pollution. It's essential to provide trees near natural water sources with the care they need to perform these functions effectively, and that's why you need the services of a reputable tree company.
Now that you are familiar with some of the benefits trees provide to the environment, Southern Star Tree can help you maintain healthy trees in your yard. Contact us today and schedule a consultation with our experts.