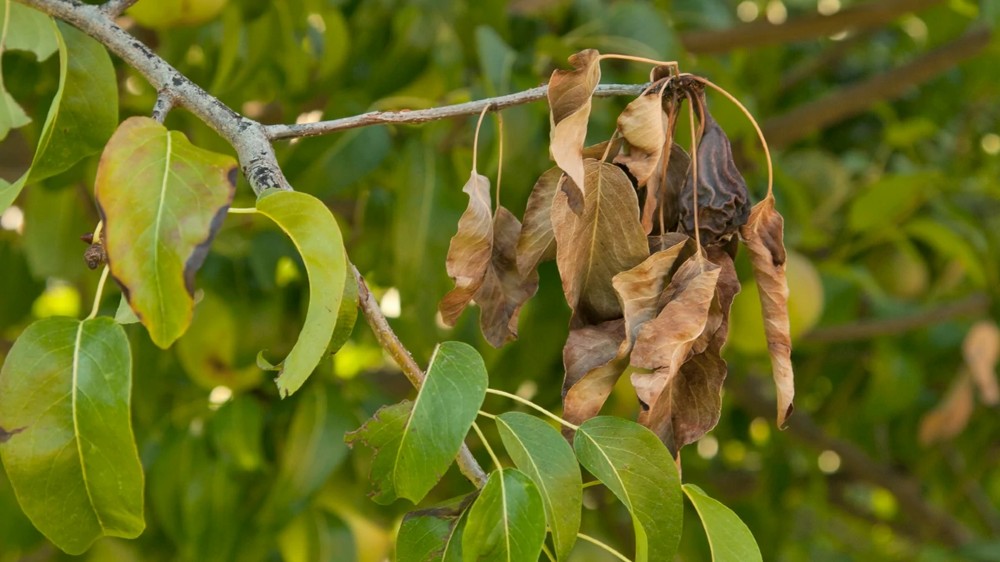 Fight Fire Blight with Pruning & Treatments
Spring is usually the time of year when tree diseases thrive, and failure to address the problem early can result in significant damage. Maintaining your trees regularly throughout the year is an effective solution to this problem and allows you to address issues before they become more pronounced. That's why Southern Star Tree is your go-to tree service company when it comes to quality tree services and maintenance. Our trained and experienced tree experts can help you integrate simple practices that greatly impact combating diseases.
An excellent example is practicing winter and autumn care to control and mitigate the effects caused by fire blight. This disease is caused by a bacterium called Erwinia amylovora, and it usually infests specific trees such as apples, pear, quince, and hawthorn. The most effective solution to stopping the infestation from spreading is tree pruning. Still, it's important to consult the professionals at Southern Star Tree to determine the extent of damage and the most effective solution.
Symptoms of Fire Blight
Fire blight gets its name from the dark or blackened foliage and branches seen on trees affected by the disease. It is easy to confuse an infested branch with one that's burned, and most people don't realize it until it's too late. Affected branches can form a shepherd's crook, which can be difficult to detect if you are unsure what to look for. Having a professional from Southern Star Tree to regularly maintain your trees goes a long way in ensuring that the disease is detected early before it spreads further.
How Fire Blight Spreads
Spring is usually the peak of tree diseases, with most of them getting infected by disease-carrying bees, rain, and wind. Once a tree is infected, the infection will likely spread to other parts of the tree-like twigs and the trunk. Although tree pruning effectively gets rid of infected branches, the disease tends to be more persistent once it reaches the trunk. Southern Star Tree has a team of well-equipped and trained experts who can help you prevent future infections by preventing cankers from overwhelming the cambium tissue.
If left untreated, the bacterium can lead to tree death, which is another story. Since the bacterium is usually dormant after spring, it's advisable to have a tree service company conduct maintenance throughout the year to alleviate any trace of the bacterium as spring approaches.
Action to Combat Fire Blight
Sanitation and prevention are the most effective management solutions for firelight. We recommend tree pruning as an efficient way of reducing the spread of the disease. If the trees in your yard are highly susceptible to infection, then the experts at Southern Star Tree recommend pruning below the cankers of the branches.
If there are infected leaves that have fallen, it's important to bag them so that infection doesn't spread. For more information on managing various tree diseases, contact us at Southern Star Tree for top-notch tree services.