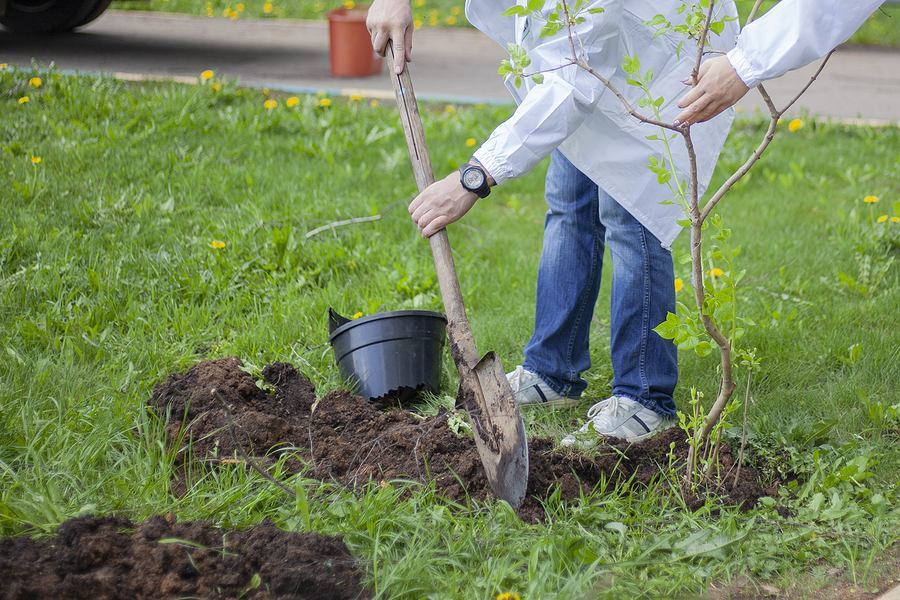 How to Avoid Common Tree Planting Mistakes
With cooler temperatures on the horizon, it's time to prepare to plant new trees on your property. Many homeowners who take on DIY projects risk rookie mistakes that compromise the well-being of their trees. Southern Star Tree is a professional tree service with a team of certified arborists ready to help you maintain a healthy landscape. Trees are a valuable addition to any property, but it is vital to ensure you consider critical factors that impact the growth of your newly planted trees. Here are tips to help you enjoy healthy trees well into the future.
When to Plant
For most parts of the country, the best time to plant trees starts in October and November and extends to April, when spring usually begins. If you live in an area where temperatures drop below freezing, it is advisable to hold off planting until the ground is warmer. Transplanting trees in cold soil increases the likelihood of damage and stunted growth.
We recommend planting trees in the fall when the risk of transplanting shock is high. Deciduous trees usually lose their leaves during this year, making dormant trees a more suitable option. Dormant trees use fewer nutrients, and you'll not be required to water your trees regularly. Another benefit of waiting until fall to plant your trees is less heat stress on roots. A tree care company can help you plant and maintain healthy trees throughout the year.
Right Tree, Right Place
The type of tree and planting location are vital factors to consider if you want a healthy and lasting tree. Choosing the wrong tree can cause lifted and broken sidewalks, clearance issues, an overcrowded landscape, excessive debris cleanup, and many more. We recommend consulting a reputable tree service for professional help and guidance.
It would help if you considered several factors when choosing a tree for your backyard: size, functionality, long-term needs, and aesthetics. A trusted tree care company also helps you select trees that comply with municipality regulations based on growth habits, proximity to utility lines, and width of the parking strip.
Proper Planting Tips
The first step to establishing a new tree is to find the root flare. Dig gently near the trunk until you find the base. Before transplanting a tree from a burlap or pot, check for girdling roots and cut them to encourage growth and a more solid base. Many people cannot check the planting depth, resulting in deterioration and death.
We recommend digging a hole 1.5 times the size of the root ball, allowing the roots to move into the loose soil. Apply the correct type of fertilizer and a thick layer of mulch between two and four inches. A professional arborist can help you determine if it is necessary to stake for support and recommend a suitable watering technique.
Once your tree is fully developed, routine maintenance is critical to enhancing durability and the overall well-being of your trees. Contact us at Southern Star Tree and schedule an appointment with our team of experts. We guarantee top-notch tree maintenance and care at competitive market rates.