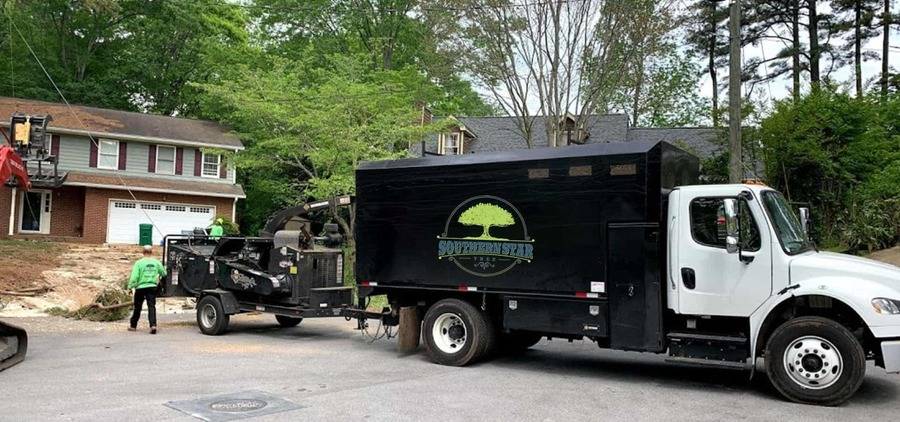 How to Remove a Dead Tree
Trees add aesthetic appeal, shade, and privacy to your property. Although trees are essential elements in our landscape, climate change, pest infestation, and other diseases can cause them to die. A dead tree causes significant problems in your land, such as harboring pests, posing a safety hazard, and interfering with the beauty of your space. Call Southern Star Tree for professional removal services when you note a dead tree in your garden.
With years of experience in dead tree removal, we guarantee to offer superior services. We have the right tools to remove any unsightly trees in your space. The process of dead tree removal is not as easy as it sounds and includes:
Gather Safety Equipment
Removing a dead tree is hazardous, and you require safety equipment to prevent injuries. Consider purchasing gear such as safety goggles, hearing protection, helmet, protective chaps, and gloves. Any person helping with the dead tree-cutting process should also wear safety equipment.
It would be best if you also had the right tools when cutting down a dead tree. Invest in equipment such as axe, chainsaws, crosscut saws, and stump grinders. If you don't have those tools, you can consider using the services of a tree care company.
Clear the Surrounding Area
Tree removal should be done in a clear environment free from pets and children. It would be best to inform neighbors of the process to prevent accidents. A tree service company ensures the dead tree removal process is done securely and with the right tools.
Decide the Side of the Tree Will Fall
It is important to have a direction where the tree will fall. You can check the tree's leaning direction to determine how it will fall. Ensure you have an open escape route if the dead tree falls differently.
Cut the Tree at an Angle
You need to ensure you cut the dead tree at an angle; the most recommended is 70 degrees. Cut the tree up to a ¼ of the diameter. Make another horizontal cut on the adjacent side. Stop cutting when you are only left with a 1/10 of the tree's diameter. With that small diameter remaining, it is possible to control which side the tree will fall. Escape and only return when the tree is entirely down.
Dig Out the Tree Stump
Don't leave behind the stump, as it can pose a safety hazard to you and your loved ones. The stump can also encourage pest infestation and leave an unsightly mark on your land. If the tree is small, you can use a shovel to remove it and use the axe to cut the roots.
Don't let a dead tree become a home for pests or cause any property damage; at Southern Star Tree, we offer tree service to ensure your land is aesthetically appealing. We incorporate our years of experience and modern tools to ensure the process is done correctly. Contact us today and book an appointment with our team of experts.