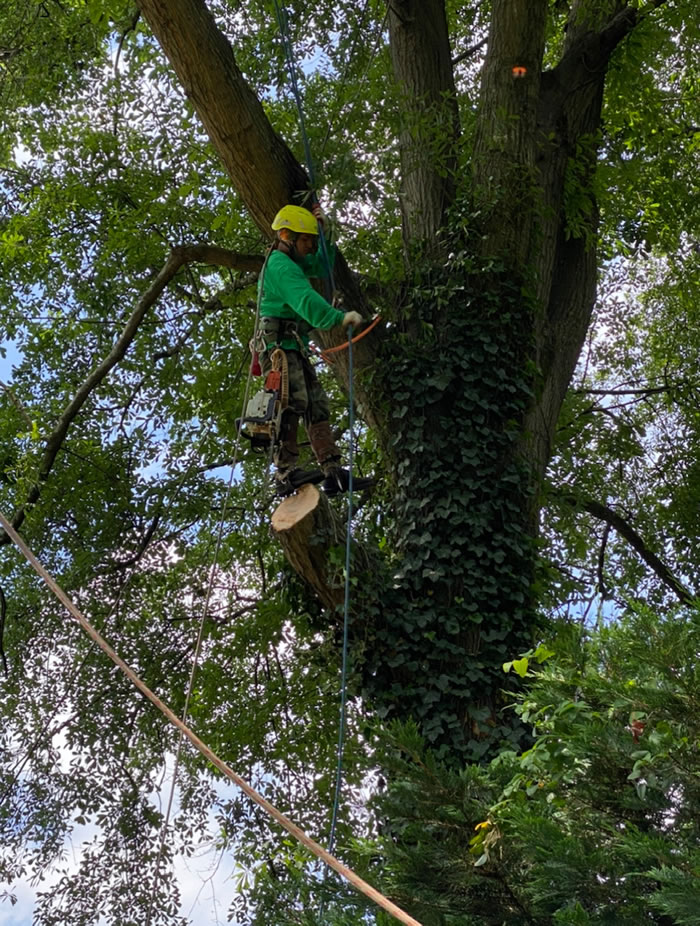 How to Trim a Tall Tree?
Trees offer a wide range of benefits. Besides their lasting beauty, they are natural air purifiers that cool our homes and provide shade. We must recognize trees' critical function in the ecosystem, such as providing a natural habitat for animals. However, regular care and maintenance are necessary to guarantee healthy growth and the safety of your loved ones.
With that in mind, routine trimming goes a long way in maintaining healthy trees and preventing safety hazards caused by overgrown trees. The last thing you want is a large limb falling on your property, compromising the quality and safety of your property. Southern Star Tree is a trusted tree care company that knows everything about tree trimming, guaranteeing unmatched services without breaking the bank.
Why Tree Trimming is Important for Tall Trees
Homeowners usually ignore routine tree trimming, which results in safety hazards, especially during adverse weather. While most people consider pruning as a cosmetic tree maintenance practice, it ensures trees grow healthy and minimizes the risk of tree-related safety hazards. If you want to tackle tree trimming by yourself, there are measures to guarantee a successful project. Here are the rules to follow during a DIY trimming or pruning project.
Use the Right Tools for the Job
Unfortunately, tree trimming is not a one-size-fits-all project, meaning DIYers must find the right tools for the job. Without proper training and skill, you risk severe damages that compromise the overall well-being of your trees. Trimming is usually performed using a chainsaw or sharp objects like a machete, and inexperience can cause severe wounds that enhance susceptibility to diseases and infestations. However, if you prefer a more hands-off approach, we recommend hiring a trusted tree service to handle the heavy lifting. We leverage industry-standard equipment to guarantee a safe and efficient process.
Tearing Bark Injures the Tree
As mentioned, severe cuts can leave the tree susceptible to infections and infestation. When you use the wrong tool to cut an overgrown or damaged limb, you risk bark injury, threatening the overall well-being of your trees' health. A professional tree care company understands how to make precise cuts with minimal harm to the bark safely. Many DIYers usually rent or purchase tools without learning how to use them, resulting in severe damage and self-inflicted injuries. The best option to prevent such scenarios is to work with a dependable tree service, guaranteeing a smooth project without compromising the well-being of your loved ones.
Tree Trimming Should Be Strategic
When you hire a trusted tree service to trim your trees, they start by identifying the tree's main structure or affected branches. We carefully remove such limbs, leaving healthy branches intact for optimal growth. We conduct a comprehensive assessment of your trees, identifying damaged and healthy limbs before proceeding with trimming. This allows us only to cut branches that affect the tree's health, eliminating safety hazards on your property.
Tall trees require professional care and maintenance. Contact us at Southern Star Tree and schedule a consultation with our representatives. We offer a wide range of services at market-friendly rates, such as tree trimming, pruning, and treatment.