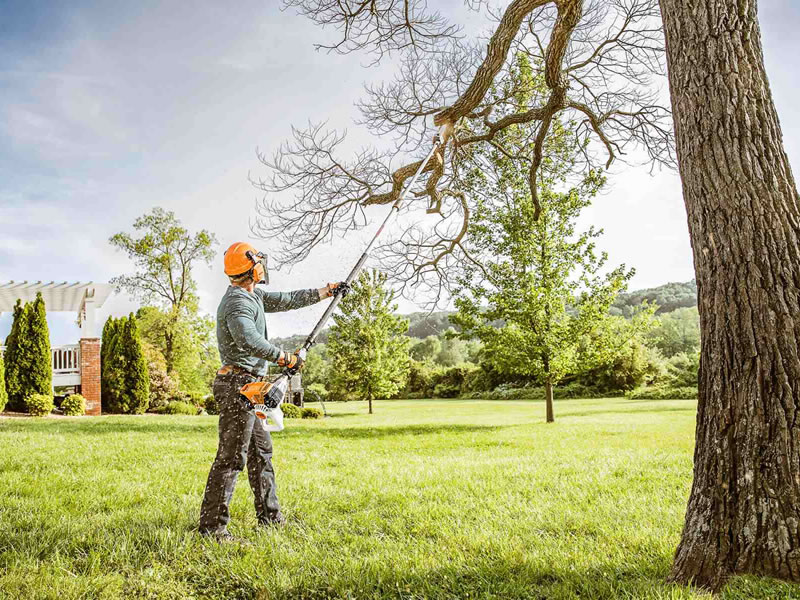 How Tree Care Services Help Keep Trees Healthy
Trees play a critical role in the environment, from providing shade and purifying the air to enhancing curb appeal and property value. Although trees are robust and incredibly resilient, they require regular maintenance to stay in tip-top shape. The importance of trees can't be understated, and that's why hiring a tree care company ensures your trees thrive all year. While many homeowners take a more proactive to landscaping by handling maintenance themselves, there are many advantages to consulting a trusted tree service provider. Here are ways professionals can help keep your trees healthy.
Tree Trimming Services
Maintenance is essential to growing healthy and lasting trees. The most common reason for hiring a tree care company is professional trimming services. We leverage extensive industry knowledge and experience to provide unmatched trimming and maintenance. Whether it's getting rid of damaged, dying, or dead branches, our arborists use proven techniques to optimize the outcome without risking the tree's overall well-being. In addition, tree trimming also mitigates property damage and injuries, saving you money and time in the long run.
Disease Diagnosis and Treatment
Trees are living things, meaning they can get infected or infested. Many telltale signs of diseases or pest invasions go undetected, allowing the damage to grow and wreak havoc on your premises. Certified arborists have vast knowledge and expertise that allows them to inspect, diagnose, and address problems before things get out of hand. We can notice minor signs of deterioration, invisible to an untrained eye, and recommend a lasting solution to guarantee healthy, safe, and beautiful trees.
Tree Fertilization
Aside from trimming and accurate diagnosis, effective fertilization is another benefit of working with a professional tree service provider. When a tree shows signs of stunted growth or damage, it may be caused by insufficient nutrients in the soil. Therefore, fertilization entails adding vital nutrients to sustain growth and optimize health. However, many types of fertilizers are on the market, and it is critical to consult an expert before a DIY tree fertilization project. As a reputable tree service, we test the soil in your yard to determine deficient nutrients before adding fertilizers. This helps address the nutritional needs of your plants without compromising long-term health.
Tree Removal Services
Many people require the services of a tree care company when they want to remove a tree. There are many reasons for getting rid of a tree, such as irreversible damage, severe infections and infestation, tree death, and proximity to structures. Regardless of your reason for removing a tree, hiring a service provider is the safest and most effective option. Unlike DIYers, arborists use innovative equipment and strategies to remove a tree and plant a new one if necessary. While tree or stump removal may seem straightforward, you need the knowledge and skills to avoid injuries and property damage.
Tree service providers can help you grow robust and healthy trees, ensuring your curb looks great for years. Contact us at Southern Star Tree to schedule a consultation with our certified arborists. We provide a wide range of services at competitive rates, so request an estimate today!