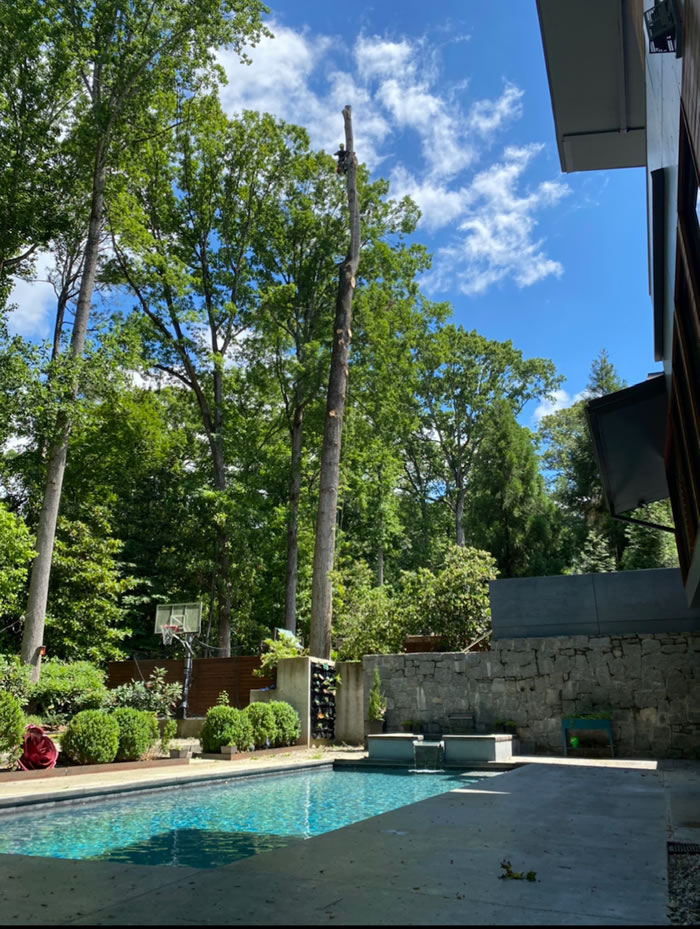 Choosing a Shade Tree for Your Yard
Trees are a valuable addition to any landscape. The right shade tree provides shade in hot weather and adds beauty to your yard. With all the different trees, it can be challenging for homeowners to choose the right shade tree. This is often the case for inexperienced individuals, hence the need to consult a reputable tree care company. At Southern Star Tree, we have experienced and certified arborists with extensive knowledge to help you select the best tree for your yard. Let's look at some shade tree favorites.
Quaking Aspen
While the conditions for optimal tree growth are similar, some areas are not suitable for shade trees. However, the quaking aspen is a fast-growing species that thrives almost anywhere because of its wide natural range. This trait makes it ideal for many soil conditions and a favorite among property owners across the country. These trees have stunning yellow foliage in autumn, which brightens the landscape and improves the overall aesthetics of your home.
Weeping Willow
The sleeping willow is a graceful giant known for its ground-sweeping branches and an open crown of wispy and long, slender leaves. This is an excellent option if you want a tree that grows and takes root fast. These trees can reach up to 40 feet and are nearly the same width. You can plant them in small groves near the edge of rivers, lakes, and ponds for optimal growth. Consulting a tree service for professional help in planting and routine maintenance is vital.
Live Oak
Often draped in Spanish moss, the live oak is an iconic tree commonly found in the south. Its uniqueness makes it one of the most impressive trees in North America, not to mention it can live for hundreds of years. It has an expansive spread of nearly 100 feet, guaranteeing maximum shade in open spaces. We recommend planting the live oak in vast areas in your backyard, reducing the impact of direct sunlight.
Red Maple
Most trees change the color of their leaves in a particular season. However, the red maple has different parts that turn red depending on the season—flowers in spring, buds in winter, foliage in autumn, and leafstalk in summer. Besides the color spectacle throughout the year, it has a high tolerance for a wide range of soils and a relatively fast growth rate. Red maples are favorites for most property owners and are widely planted across the country.
Tulip Tree
Many people argue the tulip is a cup-shaped flower, and others, it is the lining of its leaves. However, both contribute to this tree species' aesthetics and fanciful title. Tulip trees are the tallest eastern hardwood trees and contribute to your landscape throughout the year. You are guaranteed optimal functionality every season, from cooling shades in the summer and beautiful flowers in the spring to vibrant yellow foliage in the fall.
Now that you know some of your favorite shade trees, contact us at Southern Star Tree and schedule an appointment with professional tree service providers. Our tree care company offers top-quality services at competitive rates.